Professional Dry Cleaning
in Fort Walton Beach
Effortless Scheduling. Save Time & Money.
We pick up, clean, and deliver your dry cleaner in Fort Walton Beach. FREE DELIVERY! Order from Fort Walton Beach Best dry cleaners.
DOWNLOAD OUR DRY CLEANING APP
To start ordering, just download our dry cleaning app. Register and set up your account & preferences.
Select between our dry cleaning or iron service. Then, choose your best convenient time for pick up & drop off.
In less than what you expect you will receive your clothes back at your doorstep, all fresh and folded with just using our laundry app.
Dry Cleaning Service in Fort Walton Beach
Since 2017 Hamperapp has been committed to providing services that exceed our customers' expectations, by offering full-service dry cleaning that is always ready on time, paying close attention to detail, and providing excellent service by friendly and knowledgeable Customer Care Specialists. Our App Amazing Dry Cleaning app system has your name on it, guaranteeing your garments won't be misplaced. Trust Hamperapp to clean and hand finish your designer or everyday garment. Our cleaning process uses the most advanced dry cleaning techniques and detergent. The result? Garments that look better and last even longer.
Business and Collared Shirts

Special Fabric Shirts

Suits

Dresses

Wedding Dresses

Slacks, dress pants and skirts

Formal attire
Dry Cleaning in Fort Walton Beach, Never felt so good
Trusted Fort Walton Beach Dry Cleaner Local Service, Now With Modern Convenience & Perks
Have you ever asked yourself how much time and gas you spend driving to the dry cleaner or laundromat? We are here to tell you that is over! We have free pick up & drop up.
Every item sent to our dry cleaners and laundromats is on hands of professionals who will take care of your clothes with as much detail as possible.
Just few clicks to do laundry
With our subscription plan, you can set up your services and preferences only once and never worry about your laundry or dry cleaning again
Process your payments safely under your own control directly from your smartphone and access to your order history at anytime.
We love to help you to get your clothes fresh and clean so we are here for you 24/7 for any question, concern or suggestion.
Environmentally-responsible laundry
Keeping our planet safe is one of our missions, so we work with Eco- cruelty free products and recycle any container or bag that we can.
Which is the best Fort Walton Beach mobile dry cleaning app?
We know how time-consuming laundry can be, between the washer, dryer, dry cleaning driving, etc. Therefore, we decided to give you a forever break away from dirty clothes.
Hamperapp gets your laundry fresh, clean and perfectly organized delivered to your doorstep. With just some clicks you can schedule, and manage your pick up and drop off from anywhere.
Are you ready to start doing laundry with just your fingertips?

Explore what other Hamperapp services we offer in Fort Walton Beach
Commercial Laundry & Linen Service
Laundry Day? Let's do the hard work for you. We love doing laundry and we offer free pickup and delivery.
Miami Best wash and fold services.
College Students and Parents! Hamperapp is here for you. We offer Student plans for your semester . Lets us worry about your laundry needs and You on your Classes.
Do you own a business? Focus on running day to day operations, we'll make sure that your laundry and linens are fresh and clean.
Do your manage Airbnb or Short Term Properties? Hamperapp offer logistics solutions for multiple properties on your laundry needs! Need to have your linen Ready for your next visit? Hamperapp will have it ready for you!
This service was very helpful and convenient. The guy came out and picked up the laundry for dry cleaning. Good price compared to most of Miami. Highly recommended !!!
Jorge is the guy who helped me. 10/10 amazing service!!!!
Great fast service Alejandro Chang gave me fast and great information on their process. My suits came back quickly and felt newer than the day I bought them great application that was easy to use. The best part they came to pick them up and drop them off for me. Highly recommend hamperapp's service.
The app is so straightforward and easy to follow. Excellent service and quality. Better prices than many dry cleaners around this area. I clean all my clothes with them. They have all my information a d preferences, every time I need to wash my clothes I just open the app and after 2 clicks Hamperapp takes my order. Totally worth it!
Frequently asked questions
Andrew Rembecki
---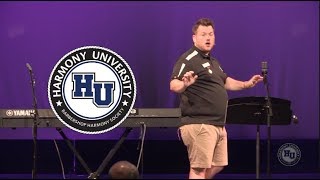 März 2019. Andrew is a singing judge candidate, director, voice teacher, singer, and middle school choral teacher. He is currently the Assistant Director of Central Standard, who earned 2nd place in the 2016 International Chorus Competition. Andrew graduated from Northwest Missouri State University in 2011 with a Bachelor of Science in Music Education, and again from Northwest in 2013 with a Master of Science in Education. He has been a music educator since 2013 and currently teaches choral music at Antioch Middle School in the North Kansas City School District in Kansas City, Missouri. Andrew currently coaches groups within the Central States District and has been the clinician for Youth In Harmony events in the Midwest.Andrew resides in Kansas City, Missouri with his wife Chacey, who also sings barbershop and teaches elementary music.
---
KJ McAleesejergins
---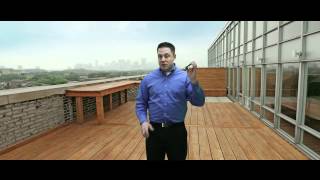 April 2017 ~ Vocal Coach & Songwriter, Former Regional Director der "Harmony Foundation International", Mitglied des Quartetts Lunch Break KJ's musikalische Laufbahn reicht bis in seine frühe Jugend zurück und durchstreift Erfahrungen als Musikdirektor und Mitglied verschiedener Chöre, als Arrangeur und Songwriter. Im Jahr 2015 nahm er das erste Mal als Dozent am BinG! Harmony College teil und war von Deutschland und dem deutschen Barbershop total begeistert. (Auszug aus der BING-Mitteilung 04.01.2017)
---
Jordan Travis
---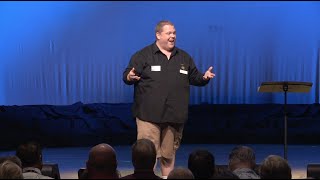 Sept 2011 und März 2017 ~ Jordan Travis aus Ontario/Kanada ist Dozent für Stimmbildung, Gesang und Bühnenpräsentation, Schwerpunkt Barbershop. Er arbeitet international als Lehrer, Coach und Dirigent mit Sängern, Ensembles und Chören und engagiert sich bei der Entwicklung von Lehrprogrammen für Schulen und Universitäten. Travis ist Associate Director und Vocal Coach des Chores der Barbershop Harmony Society sowie der Toronto Northern Lights und übernimmt immer wieder die Leitung zahlreicher weiterer Ensembles. ​
---
Norbert Hammes
---
Sept. 2014 und Februar 2017 ~ Mit Norbert Hammes coachte uns auf unserem Chorwochenende in Possenhofen einer der erfahrensten deutschen Barbershopper überhaupt. Bereits vor über 20 Jahren gehörte er als Bass dem ersten deutschen Quartett-Meister Viertakt an (übrigens gemeinsam mit Herrenbesuch-MD Hans-Jürgen Wieneke als Tenor). Heute ist Norbert amtierender deutscher Quartett-Meister mit Tonikum und Mitglied des Vorstands von BinG!. Er leitet zudem den Frauenchor Barbershop Blend und den Chor der deutschen Medaillengewinner Heavy Medal. Wir können Norbert als Coach und Mensch nur empfehlen! DANKE, Norbert!
---
Rod Scrignoli
---
Sept 2013 ~ Rod kommt aus Denver und hat sich seit mehr als 20 Jahren dem Barbershop verschrieben. Er ist singt, komponiert, arrangiert, dirigiert und coacht. Als Tenor und Lead hat er reichlich Quartett-Erfahrung mit Rapport, Signature Edition, Boomtown, Renaissance und Fastlane. Über 9 Jahre hat er den Chor Boulder Timberliners dirigiert, mit dem er Ditsrict Champion in der Kategorie kleine Chöre wurde. Er war bereits bei Wettbewerben in den USA, Kanada, Neuseeland und Holland im Judging Panel und ist bei der Organisation der Jugendbewegung der Barbershop Harmony Society involviert: unter anderem unterrichtet er Arrangieren, Musiktheorie und Klangphysik (Bild mit Rod Scrignoli und Paige Brumley Scrignoli).
---
Corinna Rösel-Tabken
---
2009 bis 2014 ~ Corinna verfügt über 30 Jahre Erfahrung in Chorleitung bei den verschiedensten Chören, Studium (Gesang und Gesangspädagogik mit Chorleitung) und 15 Jahre intensives Chor-Coaching. Sie begleitete Herrenbesuch in den Jahren 2009 bis 2014 beinah monatlich!
---
Chris Peterson
---
Februar 2015 ~ Christopher Peterson is Professor of Music at California State University, Fullerton where he directs the CSUF Concert Choir, the Titan Men's Chorus, and teaches classes in choral music education. Chris maintains an active schedule as a choral clinician, guest conductor, and judge for festivals and choral performance events across the United States and internationally. In that capacity he has been invited to thirty states, five Canadian Provinces, and nine countries including England, Sweden, Japan, Germany, New Zealand, and Holland. In his spare time, Chris sings bass with the Masters of Harmony, eight-time International Men's Chorus Champions of the Barbershop Harmony Society.
---
Sharon and Barry Towner
---
Okt. 2009 und November 2015 ~ Sharon and Barry are a sought after barbershop coaches in North America and in Europe, having worked with quartets and choruses in England (BABS, LABBS), and Germany (BinG!) as well as Canada and the United States. Barry is a certified Presentation Judge and certified Director and has competed at the International level in both quartets and choruses. Sharon is co-founder of the North Metro Chorus of Toronto, Canada.
---
Susanne Langholf
---
Januar 2016 ~ Susanne Langholf ist Sängerin und Gesangslehrerin. Sie studierte klassischen Gesang am Richard-Strauss-Konservatorium und an der Hochschule für Musik und Theater in München. Eine Zusatzausbildung im Bereich Musical erhielt Susanne bei Seth Riggs in Los Angeles, bei dem Pop- und Musical-Größen wie Michael Jackson oder Madonna ausgebildet wurden. Bei ihm erwarb sie auch ihr Zertifikat für das Unterrichten von Speech-Level-Singing.
---
Steve Scott
---
September 2016 ~ Steve Scott ist ein Singing Specialist, der mit Gesangtechnik maßgeblich für den Erfolg von "Central Standard" verantwortlich ist, ein Chor, der überraschend die Bronzemedaille bei BHS gewann! "Steve Scott is a Ph.D. student in vocal pedagogy at the University of Kansas where he teaches singing and conducting; his research interests include voice dosimetry, listener preferences for singer's formant in choral music (particularly a-Capella singing), and the barbershop singing voice. Steve is currently the chair of the Barbershop Harmony Society Chorus Director Development committee, and is happy to be the newly appointed director of Voices of America chapter in St. Joseph, Mo. He holds a MM in conducting and MA in vocal pedagogy from The Ohio State University." (Auszug aus www.vchorus.com/)
---
Rasmus Krigström
---
Januar 2014 ~ Rasmus has a head made for barbershop. It contains the harmonies for over 150 tags, and he never misses an opportunity to sing them out, with old and new friends alike. He has found good use for this uncanny ability in his work as an arranger. In between supplying up and coming quartets he has also penned a few of Ringmasters' own numbers. As meticulous about structure in the real world as he is in the world of music, Rasmus holds regular meals and daily routines sacred. He might sound a bit square, but you can depend on Rasmus to turn into the roundest of pegs whenever there's a party!
---
Monica Knox und Nina Schnurer
---
Feb. 2008 ~ Monica ist das "Herzstück" des CHROMAGIC-Quartetts. Sie ist als Lead dafür zuständig, dass Sie die Ihnen bekannten Melodien auch erkennen können: "If the Lead doesn´t like it- it won´t work!" - ihr Lieblingssatz! Die Stimme, die eigentlich kein Zuhörer heraushören sollte, ohne die der Gesamtklang aber einfach nicht zustande kommen will, wird von Nina gesungen. Der Bariton ist ein richtiges Wechseltierchen - er passt seine Stimme je nach Höhe einer anderen Stimme an. Böse Zungen behaupten, das läge daran, dass er/sie weder wirklich hoch noch wirklich tief singen könne... Frechheit! (meint Nina...!) ​
---
Jack Slamka
---
Sept. 2008 ~ Jack has many years of Barbershop Harmony experience. His most prolific acheivement was becoming the 2003 Barbershop Harmony Society International Quartet Champion with his quartet Power Play! Power Play was formed in 1988, and won the Pioneer (Michigan) District quartet championship in the fall of 1989. They had competed at international competition 12 times, when in 2003 they earned the international championship. ​
---
The BUZZ
---
Sept. 2008 ~ Already well-medaled individually before they got together as a true supergroup, Nancy, Debbie, Karen and Jeannie and The Buzz won Sweet Adelines International Quartet Gold in 2005, and have been delighting audiences and happily living their 'Four Parts, One Voice' motto ever since.
---
Rob Barber
---
Juli 2011 und Februar 2012 Goldmedaillenträger und Leiter der Chöre NBYC und Tuxedo Junction in Grossbritannien.
---
Doug Harrington
---
Feb. 2010, Jan. 2012 und Jan. 2013 ~ Zur Vorbereitung der europäischen Barbershop-Meisterschaften im März 2013 (sowie 2012 für die deutsche Barbershop-Meisterschaften) haben wir erneut Doug Harrington gebeten, uns zu unterstützen. Dougs energetische und lustige Art machen es leicht, sich "gefangen nehmen zu lassen". Das Ergebnis: Man singt deutlich besser als vorher und es hat auch noch Spaß gemacht! Doug gründete 2006 den überaus erfolgreichen Chor Zero8. Die Ergebnisse der Arbeit: Viermal hintereinander Nordic Champion, Europameister und 7. der Weltmeisterschaften (bei der ersten Teilnahme!) Doug wird sicher wieder zu uns kommen!
---
Joe Cerutti
---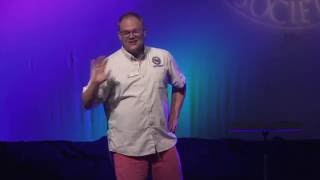 Okt 2012 und März 2018 ~ Joe Cerutti ist der Musikdirektor von "Pride of Baltimore Chorus" und "The Alexandria Harmonizers". Joe hat den Mastertitel für Chorleiter von der Boston University und ist passionierter Barbershopper. Er hat viel Erfahrung in der Welt des Barbershop, ist Master Director und Judge in der Barbershop Harmony Society für Männer. Als geborener Lehrer coacht er Chöre und Barbershop Quartette in der ganzen Welt!
---
Lucas Bitzer
---
Oktober 2018. Bereits früh genoss Lucas Klavierunterricht und konnte im Alter von 10 Jahren im Kinderchor der Oper Frankfurt erste Bühnenerfahrungen sammeln. 2004 gründete Lucas das Barbershopquartett "Halftones", mit welchem er 2013 die europäischen Barbershopmeisterschaften gewann. Durch mehrfache Teilnahme am europäischen Directors College sowie der Harmony University in Nashville (USA) konnte er sich im Bereich Barbershop und A-Cappella intensiv weiterbilden. Nebeinbei war und ist er Mitglied in mehreren klassischen Auswahlensembles. Seit Oktober 2018 ist Lucas 2. Vorstandsvorsitzender von BinG! - Barbershop in Germany. Lucas verbringt seine Zeit am liebsten auf bunten Socken, lässt keinen musikalischen Afterglow aus und kann stundenlang über Obertöne philosophieren. So ist er seit 2017 Dozent zum Thema Obertöne beim jährlichen Bing! - Harmony College.
---
Stuart Sides
---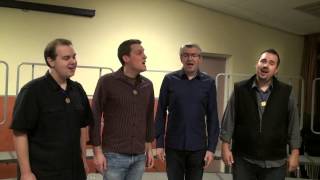 Februar 2019. Stuart is a singing teacher and a voice and performance coach. He is a successful chorus director and quartet singer, with numerous national and international medals and championships. He is also a regular faculty member at Harmony Colleges in Europe. Stuart studied music in school and plays trumpet, tenor (Eb) horn and piano. He started in barbershop in 1977 but has since then also sung in mixed voice a cappella groups and classical choirs. Most notably, Stuart has sung in four UK National Champion barbershop quartets in 1993, 1994, 2004 & 2005 (bass, baritone, lead and baritone), and in three Dutch Champion Quartets in 2008 and 2011 (baritone) and 2015 (tenor). This last quartet puts Stuart in a very small group of people who have won quartet gold medals in all four parts! Stuart started directing in 1984 (at age 15) with a barbershop chorus and is currently the director of No Borders Show Chorus (SAI Region 31 AA Champions), with the unique characteristic that it's open across multiple countries, currently boasting 60 members from the Netherlands, Germany, France, Switzerland, the UK, the US, and New Zealand. He lives in Hellevoetsluis with his wife, Natascha. http://www.freedom2sing.com/
---
---
Learn from our Hamperapp Tips and Advice